Who We Are
Why Zacchaeus?
#Zacchaeus is a minor Biblical figure who garnered attention by climbing up into a tree, so that he could see Jesus. What does a tree have to do with financial planning? For #Zacchaeus, the tree changed his life. By climbing up into the tree, #Zacchaeus showed that he acknowledged things could be better and was receptive to having someone help him. Jesus took notice of this faith and responded by calling #Zacchaeus down to go and have dinner together.
Making changes to your financial situation starts with climbing the tree and acknowledging that some things may lie outside your control and need the advice of a professional or at least an independent observer. If you are never open to such possibilities, change is certain not to occur. Have an open mind and be receptive to the advice of a knowledgeable and experienced financial professional, and you may be surprised at the possibilities that exist for you.
R. Joseph Ritter, Jr. CFP® EA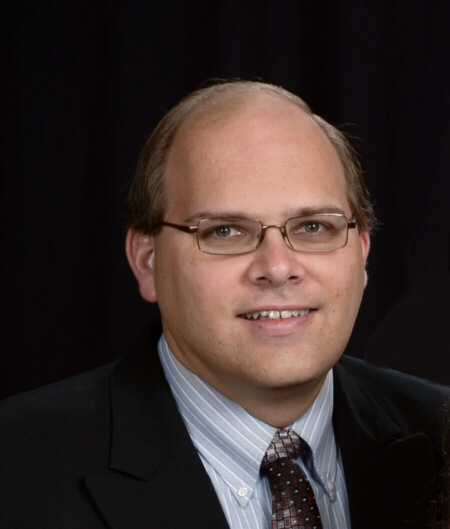 R. Joseph Ritter, Jr. CFP® EA is the President and Chairman of Zacchaeus Financial Counseling, Inc. Joe has 15 years experience as an estate planning/probate paralegal and law firm administrator having worked for two law firms in Kentucky and Florida. He is also the co-founder and past Chairman of the Board of Community Chaplains Association, a 501(c)(3) not for profit organization based in Jupiter, Florida, which places chaplains in assisted-living and retirement facilities. He served as pastor of First Presbyterian Church in Waynesburg, Ohio, and Director of Outreach and Youth at Trinity United Methodist Church in Danville, Virginia. Joe also served for seven years with Transport for Christ International as a volunteer chaplain to truck drivers at their Nashville, TN, Greensboro, NC, and Vero Beach, FL locations. He is active in his local church, resides in Waynesville, NC, with his wife and four children, and is a self-published author.
Professional Credentials:
• CERTIFIED FINANCIAL PLANNER (TM) Professional
• Enrolled Agent
Education:

• Certificate in Financial Planning, Florida State University
• Master of Arts in World Missions and Evangelism, Asbury Theological Seminary
• Bachelor of Science in Management, Palm Beach Atlantic University
• Associate of Arts in Business Administration, Indian River State College
Board of Directors
Robert Fisher, Esq. serves on the Board of Directors of Zacchaeus Financial. He is a retired attorney and school teacher, having practiced law and taught high school in New Jersey. He also co-owned a Jersey Mike's sub shop franchise. Bob remains active in the community by substitute teaching in the Martin County public school system and at his church, First United Methodist Church in Stuart, Florida. There, he volunteers in the Manna Kitchen, which provides meals to area homeless and low-income families, and Band of Brothers, which assists single women and needy families of the church and community with home and vehicle repairs. Recently, the church also began hosting the area's largest antique car show, Gweeds and Gangsters, in the church's parking lot, and Bob helps the Band of Brothers with selling food and drinks to raise money for special projects in the community. Bob has facilitated multiple courses of Dave Ramsey's Financial Peace University, which were hosted at his church. Bob also serves on the board of directors in his homeowner's association. He lives in Jensen Beach, Florida with his wife, Millie, and has two adult children.
Rev. Dwight Winter serves on the Board of Directors of Zacchaeus Financial Counseling, Inc. He is the Senior Associate Pastor of Wilmore Free Methodist Church in Wilmore, Kentucky and is an ordained minister in the Free Methodist Church. Wilmore Free Methodist Church is a 500+ member church situated just off the campuses of Asbury University and Asbury Theological Seminary. In addition to the students and faculty, the church serves the growing Jessamine County area just minutes from Lexington in the heart of horse country. Dwight oversees the church's benevolent fund and works to establish community partnerships to coordinate benevolence funds and community services in the Wilmore area. Before joining Wilmore Free Methodist Church, Dwight had a distinguished career as sales representative in the state of Kentucky for Infiltrator Systems. Dwight lives with his wife, Kelly, and their four children in Wilmore, Kentucky.
Alison Woodard serves on the Board of Directors of Zacchaeus Financial Counseling, Inc. She is a native of the western North Carolina mountains. For 30 years, she was a Social Worker with the Department of Social Services. Now retired, she spends her time as the Senior Health Insurance Information Program (SHIIP) Volunteer Coordinator for North Carolina State University's Cooperative Extension – Swain County Center. Her specialty is assisting senior citizens with pharmaceutical options under Medicare. Alison was honored by North Carolina's Insurance Commissioner, Wayne Goodwin, with the 2014 SHIIP Coordinator of the Year Award for the western region of North Carolina. She is also an active volunteer in the United Methodist Church of Bryson City, North Carolina.
Rev. Eric Reece serves on the Board of Directors of Zacchaeus Financial Counseling, Inc. He is the senior pastor at Robbinsville United Methodist Church in Robbinsville, North Carolina, and ordained in the Western North Carolina Conference of the United Methodist Church. Eric is very active in the Robbinsville/Graham County community including with outreach and benevolent community ministries.
Becky Grindstaff serves on the Board of Directors of Zacchaeus Financial Counseling, Inc. She is the director of the Clay County Senior Center in Hayesville, North Carolina. Becky formerly was employed with the Clay County Department of Social Services. She is a long-time resident of Clay County and knows just about everybody in Hayesville. The Senior Center serves as the hub for a number of community outreach programs, including SHIIP and meals on wheels.